FOOD TOUR OF ROME WITH GOLF CART
As the saying goes "When in Rome do like the Romans do…"
The best way to start your day in the Eternal City is having a cappuccino and cornetto in the most authentic of the Cafe in the area, Caffè Sant' Eustachio adjacent to the astounding monument of the Pantheon, where Raphael, one of the Masters of the Renaissance, is buried.
After breakfast, you will be ready to move to Campo de Fiori, which is ancient flower market. There is a very colorful local food market and you can immerse yourself in its lively atmosphere and taste different types of olive oils, balsamic vinegars, homemade jams and seasonal fresh fruit. After the nice stroll you will reach a true Roman Forno, (Bakery) where you will taste a slice of freshly prepared, hot Pizza bianca with Mortadella; a classic Roman tradition.
In a few blocks, you will enter an old, local grocery store with the most amazing selection of cheeses, hams and cold cuts coming from all the Italian states. Their products are all DOP certified ensuring the highest food standards in Italy. In another traditional bakery you will also get the chance to try some porchetta, seasoned and spiced baby pork roast, typical of the rustic and "poor" Roman cuisine and taste a slice of an award-winning Pizza Margherita and finally try a suppli,' a rice ball snack invented in Rome in 1874. 
Don't forget to leave some space for a true Italian Gelato in one of the oldest and most renowned gelateria in Rome.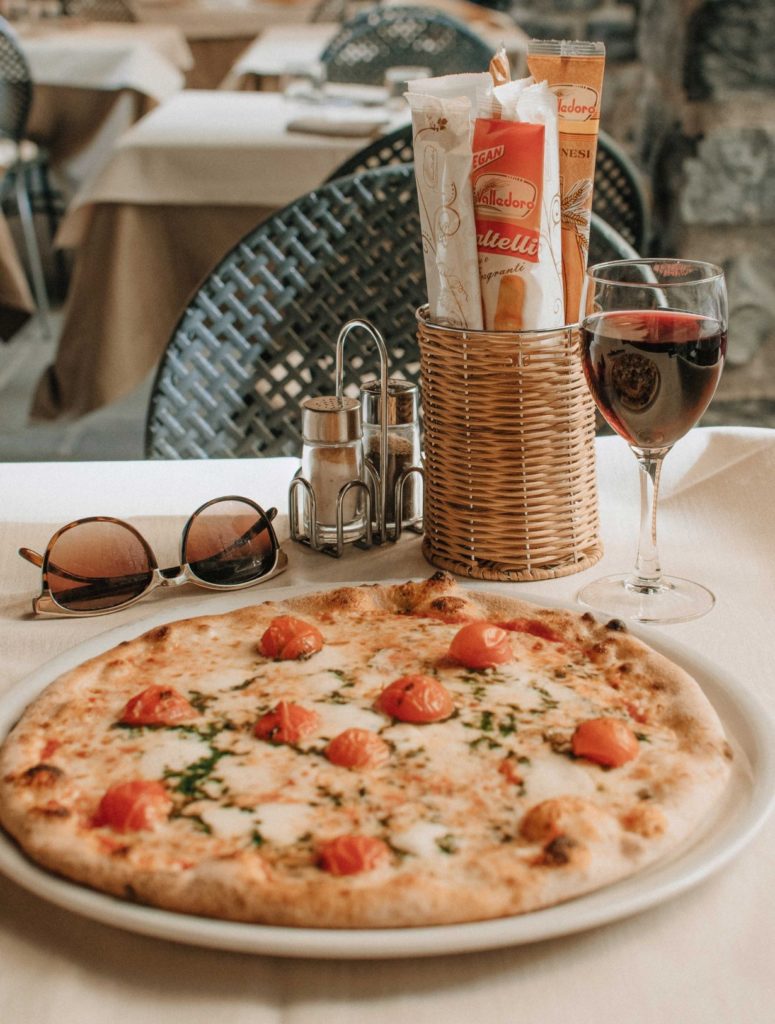 FOOD AND HISTORY TOUR OF FLORENCE
Your licensed guide will meet you at the hotel and first you will visit the Accademia di Belle Arti to admire the famous Michelangelo's David.
From the Accademia, a nice walk will take you to the Church of Santa Croce, burial ground of Machiavelli, Galileo and Michelangelo.
Here you will have the chance to view the spectacular frescoes by Giotto, considered as the artist who introduced prospective into painting. 
After visiting the church you will get a gelato at Vivoli – the oldest gelateria in Florence. Started in the 1800s when ice cream was made with the snow they were bringing at night from the Appennini Mountains.
Next you will visit the Mercato Centrale, the oldest and most genuine food market in town, where you will learn about the traditions of Florentine food and taste prosciutto, salami, and cheese.
Before ending the tour you will stop at 'Procacci', a super traditional and classic shop in the fancy Via Tornabuoni, where you will try their famous truffle sandwich.